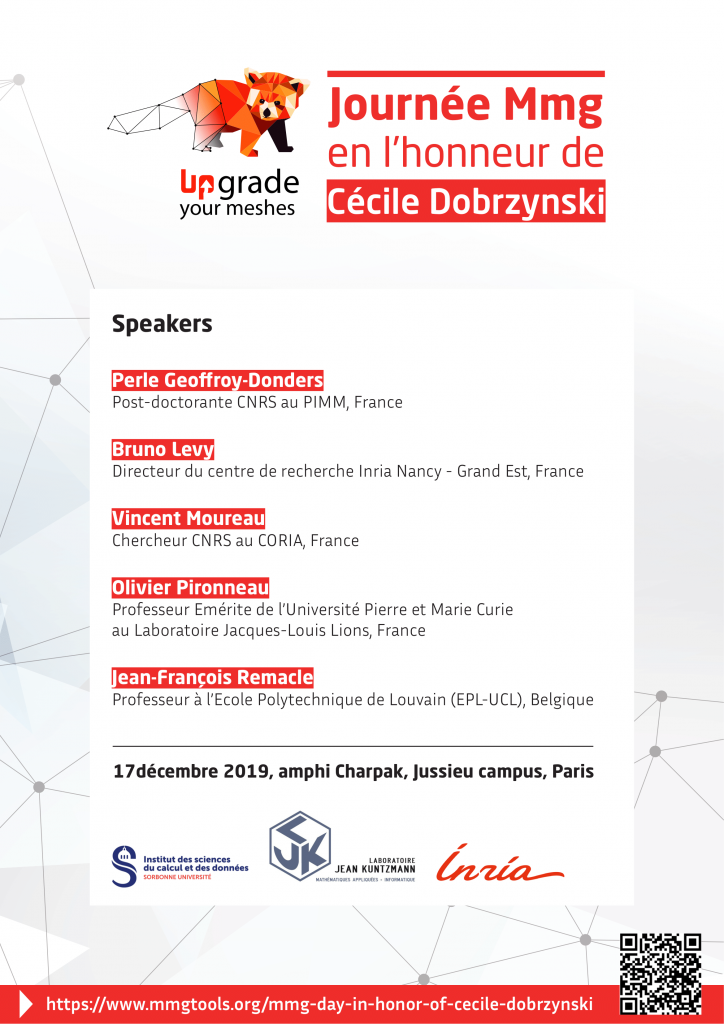 The next Mmg Day will take place on december, the 17th. We choose to dedicate this event to Cécile Dobrzynski: this day will gather reserchers who have marked her career, around her research topics.
Registration to this day is free, but desired: https://www.mmgtools.org/mmg-day-2019-in-memoriam-of-c-dobrzynski-subscription-form.
Hoping to see many of yours at this event!